EDUCATION
UNIVERSITY
2017 – PhD diploma in Physics, Vilnius University, Lithuania. Topic of doctoral thesis "Investigation of structure and spectral properties of photoluminescent gold nanoclusters and their effect on cancer cells".
2012 – Master of Science Magna Cum Laude diploma in Biophysics, Vilnius University, Lithuania.
2010 – Bachelor of Science diploma in Physics (Applied Physics), Vilnius University, Lithuania.
ACTIVITIES
Postdoctoral fellowship at L'Institut National de la Recherche Scientifique (INRS) – Énergie Matériaux Télécommunications (EMT), Canada. Scientific research of rare-earth doped nanoparticles for applications in nanothermometry.
Research internships at Vilnius University, Lithuanian Research Council and Linkoping University investigating various types of inorganic nanoparticles for optical imaging and therapy.
Scientific research has been acknowledged with National Scholarship by World Federation of Scientists, Citations of Lithuanian Academy of Sciences and Third prize in the contest on the growth of economy and competitive ability organised by the Ministry of Economy of the Republic of Lithuania.
Organization of international scientific conferences.
QUALIFICATIONS:
Synthesis and characterization of inorganic nanoparticles for optical imaging, nanothermometry and other biomedical applications.
LANGUAGE SKILLS
MOTHER TONGUE: Lithuanian
FOREIGN LANGUAGES: English – Level C1/ Russian – Level A2/ French – Level A1.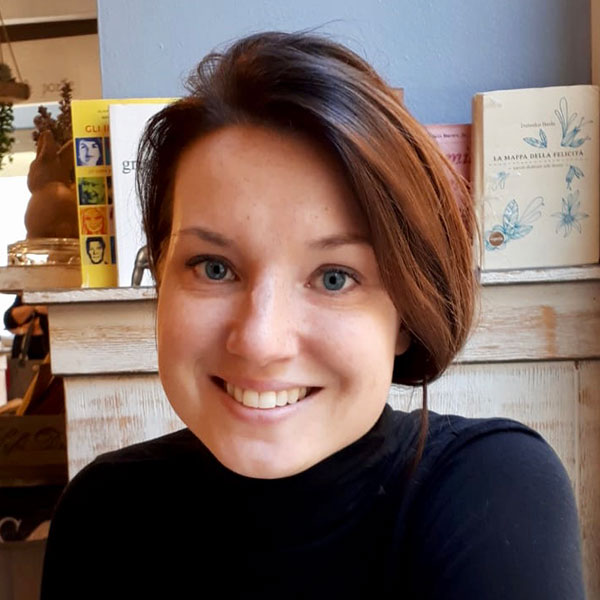 Marija Matulionyte
Postdoc
---
---